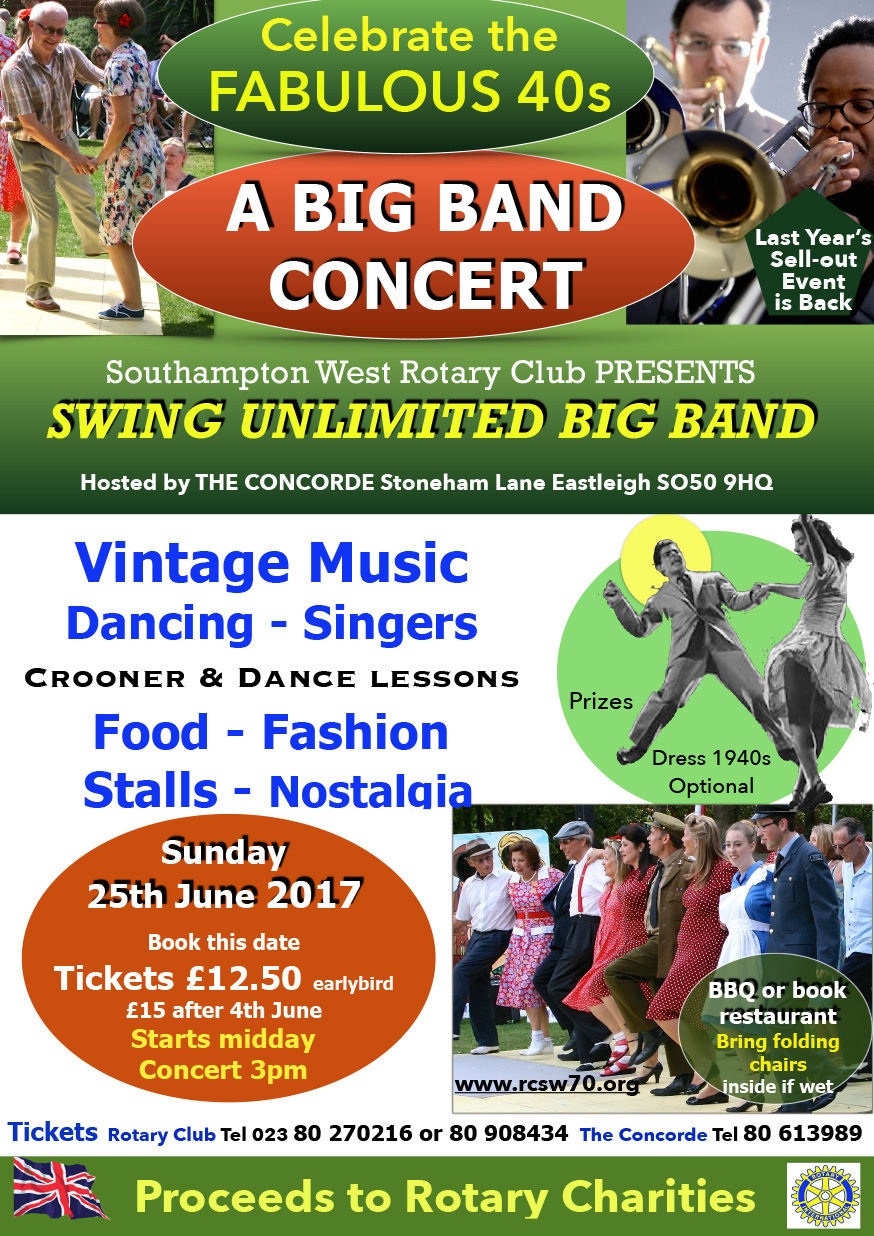 FABULOUS 40s – THE BIG BAND CONCERT
The Concorde, Stoneham Lane Eastleigh SO50 9HQ SO50 9HQ
Tel: 02380 908434 or 01489 795694 
Southampton West Rotary Club Presents
Celebrate the Fabulous 40's – The Big Band Concert
Sunday 25th June 2017 –   12 noon till 5pm
The Concorde, Stoneham Lane Eastleigh SO50 9HQ
A fun 1940's  event in the grounds of The Concorde, listen and dance to the amazing Swing Unlimited Big Band, Eddy Hailwood and sing-along with Andy "Formby" Whitaker.  Entertainment also from Highcliffe Charity Players and learn to Lindy Hop with Gary & the Lindy Hoppers.
Stalls – BBQ – Restaurant – Vintage Vehicles, 1940's Fashion
Prizes for the best dress 1940's (optional).
Tickets - £12.50 early-bird,  £15 after 4th June.
Contact Rotary Club 02380 908434 or 01489 795694
For more information visit www.rcsw70.org
The event will be held inside if wet.